UNOplus – Series A, ratchet lever hoist
Capacities 750 – 6000 kg
The UNOplus – Series A ratchet lever hoist is the result of further technical development of the UNOplus, which has proven itself over many years.
The versatile tool for lifting, pulling and securing of loads is characterised by its compact design, robust stamped steel construction and the smoothly running free chaining device. The further reduced weight optimizes operation, makes the application even more comfortable and the UNOplus – Series A to a convenient, versatile device.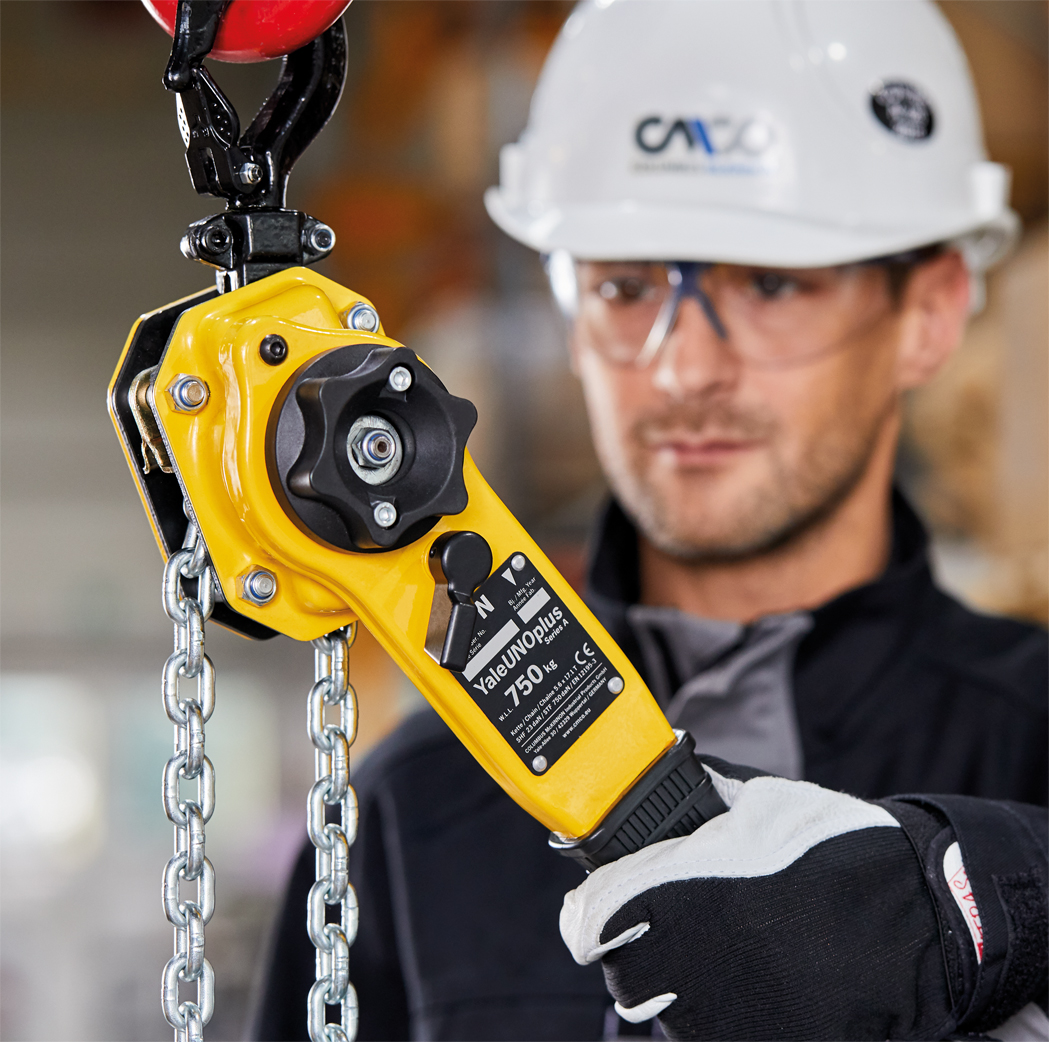 Any questions regarding this product?
Do not hesitate to contact us. We look forward to your enquiry and will gladly advise you!
Model
Art.-No.

Capacity
Number of
chain falls
Chain
dimensions
d x t
Lift
with one full lever turn
Handle pull
at WLL
Weight
at standard lift
(1,5 m)
kg
mm
mm
daN
kg
UNOplus-A 750
192049841
750
1
5.6 x 17.1
27
22
6.3
UNOplus-A 1500
192049940
1500
1
7.1 x 21
22
35
9.2
UNOplus-A 3000
192050025
3000
1
10 x 28
20
40
16.9
UNOplus-A 6000
192050579
6000
2
10 x 28
10
43
28.6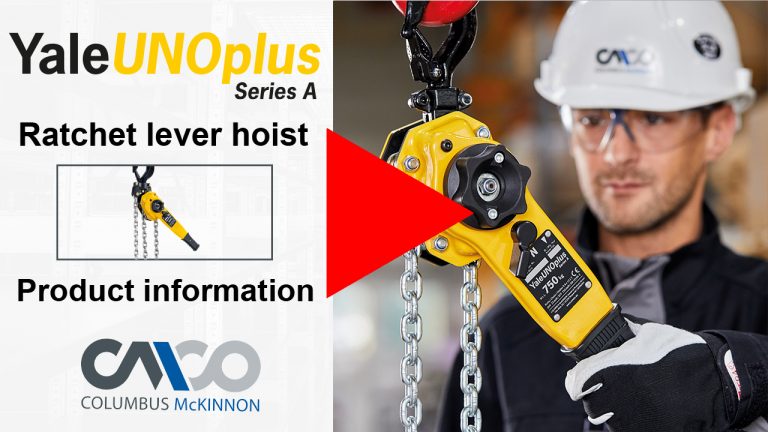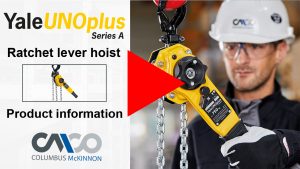 You will be tracked by YouTube while accessing
the YouTube website. This kind of data processing
COMPACT & TRANSPORTABLE
UNIVERSALLY USABLE & USER FRIENDLY
Lightweight & can be used in the smalles areas.
EASY TO USE
Due to optimized gearing and improved bearings in the housing cover a minimum effort is required to operate the short hand lever.
RUGGED DESIGN
Impact resistant stamped steel frame and gear cover withstands repeated rigorous use.
LOAD PRESSURE BRAKE
Even today, the load pressure brake, based on the principle of Thomas Weston's patent of 1875, is still used in our manual hoists.
EASY & SMOOTH FREE CHAINING
For quick take up and positioning of slack chain – even with one hand. Designed not to accidentally free chain while under load. Cast chain end stop allows the user to easily position the chain in free-chaining mode and prevents it from entering the liftwheel and jamming the hoist.
RELIABLE LOAD GUIDANCE
The load chain runs in the load sheave and is secured against unintentional slipping by the closed chain guide.
NON SLIP RUBBER HANDLE GRIP
Comfortable rubber grip provides for extra protection against slippage.
CORROSION PROTECTION
Robust chain guide, chain stripper and parts of the brake are zinc-plated and yellow-chromated for corrosion protection.
EASY-TO-INSPECT SWIVEL HOOKS
Bolt on hooks with nyloc nuts simplify the inspection process. Hooks are forged, allowing them to yield under overload without breaking.
Cast safety latches provide positive and secure load engagement.