We provide expert, professionalgrade solutions and products, building the trust of customers by solving their high-value problems.
To become the leading industrial technology company in safe and productive motion control.
We are raising expectations by living the values through our daily behaviors. These values should be the foundation for everything we do and guide every aspect of how we work and do business with our customers, vendors and each other. We have five values that support both the mission and vision of Columbus McKinnon.
Be easy to do business with.
>Focus on the customer.
Listen. Simplify.
Columbus McKinnon is a complex company with an extensive product portfolio and multiple locations. We need to look at things through the eyes of our customers and make it simple and easy to do business with us. By being more straightforward and accessible, we can clearly demonstrate what we have to offer, how they can get it and how it will solve their problem.
Deliver on your commitments.
>Aim for greatness. Do your best.
Hold yourself accountable.
If we set out to become a great company, we need to work hard and hold ourselves accountable for reaching that goal. We need to carry this commitment through to our internal and external customers, raising expectations and adding value wherever possible.
Think differently.
>Be proactive with new ideas.
Ask questions. Be part of the solution.
To be proactive, we need to approach business from other perspectives, especially the customer's. We need to think of each problem as an opportunity and think about ways we can do things better or differently to work as smart and efficiently as possible.
Win as a team.
>Work together. Respect each other.
Celebrate success.
We are not going to win individually – we are in this together. Working as a team will make us more effective because we can rely on each other to meet our goals. This makes it easier on each individual, creates a more enjoyable workplace and helps us win in the market.
Act with integrity.
>Do the right thing. Extend trust.
Appreciate differeneces.
Doing the right thing is not always easy, but we cannot be an effective, winning team if we lack integrity. We have to trust others within our company are acting with integrity and appreciate differences in ideas as we work to best serve our customers.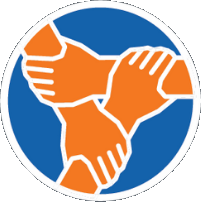 Connect safety to everything you do.
>Take personal responsibility. Care for our people.
Build products that everyone can trust.