The Columbus McKinnon Group
Columbus McKinnon is a leading global supplier of material handling products and services for lifting, pulling and lashing of loads. The core offer includes hoists, cranes, load handling equipment and load hoisting tackle.
With a background of a successful, more than 140-year tradition, the group is focused on meeting the ever-growing demands of industry and professional users with outstanding product-, service- and process-quality, thus guaranteeing cost-effective and safe use of the products.
Head office of the Columbus McKinnon Group:
Columbus McKinnon Corporation
Corporate Headquarters
205 Crosspoint Parkway
Getzville, NY 14068
USA
www.cmworks.com

Yale is the leading brand in Europe for manual standard hoists. As early as 1877, Yale produced the first spur-gear pulley with a load-pressure brake – a design principle that still applies today. In 1936, hoisting gear production in Velbert began manufacturing the world famous PULLIFT. The range of products and all new and further developments by Yale in the individual product areas always raise the bar in terms of quality, reliability and safety. The broad product range includes hoists, crane systems, load handling equipment and weighing technology, spring tensioners, textile slings and lashing systems, load moving equipment, heavy duty trolleys and hydraulic tools. Delivered ready for use, the distinctive yellow devices are used worldwide in a wide variety of industrial and commercial applications.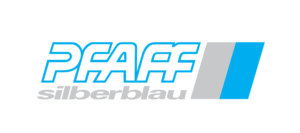 Pfaff-silberblau – the name of this long-established company with over 150 years of company history has become synonymous with power, dynamics and safety. Wherever it is necessary to lift, move or lower heavy loads in a safety-relevant environment ("lift-turn-move"), hoists, conveyors and rope, steel and rack-mounted winches of the Pfaff-silberblau brand are used. Whether in logistics, industrial production or in the field, the innovative products and application-specific design solutions in the unmistakable silver blue solve a multitude of lifting tasks.
For more details, please click on the flag of the desired country.